The Imlay™ rescue knife is based on the legendary Izula® pattern and designed to be attached to a PFD, harness or belt. The knife gets its name from a well-known technical slot canyon in Zion National Park that requires more than 40 rappels and negotiating numerous obstacles to complete.
Developed by the ESEE team during their SAR, swiftwater, and recreational rope activities, the knife features a dull, blunted tip for safer use around tensioned ropes or rescue subjects, serrations to get through tough materials, double spine jimping for a more secure grip, skeletonized design to reduce size and weight, O2 slot, and 440C stainless steel for use in wet environments, as well as its edge holding abilities. 
The sheathing features an ESEE designed secondary retention strap and multiple carry options. The system can be clipped into your gear rack with a small accessory carabiner by using the sheath hole, laced onto a PFD using the supplied cordage by going through the sheath holes, or simply clipped into place using an Izula Clip Plate (we do not suggest the latter method for environments requiring very secure attachments). The clip fits perfectly and securely in the Astral Green Jacket PFD knife slot (please note the steel clip is made from carbon steel and can rust, so please clean after wet use). To deploy the knife, simply remove the secondary retention strap from the sheath post, then thumb the blade out of the sheath as you would any other ESEE knife. The retention strap is designed to stay on the knife during use and features a long tail for easier manipulation with gloved hands. The Imlay system includes the knife, sheath, clip plate, secondary retention device and paracord.
10% of gross sales for the Imlay Rescue knife go to support operational costs of RAT-SAR, a 501(c)3 non-profit, all volunteer search and rescue organization.
Overall Length: 5.9"

Blade Length: 2.25"

Thickness: .156″

Steel: 440C Stainless Steel

Weight: 3.1 Ounces (Including Sheath & Retention Strap)

Finish: Stone Washed

Grind: Flat

Molded Sheath w/ Clip Plate

Pommel: Carabiner Hole

Sheath: Injection Molded

Secondary Retention: Injection Molded

Made in the U.S.A.
Read the manufacturer's literature, technical notices and safety information before use. If the item contains chemicals known to the State of California to cause cancer or birth defects, the packaging and / or literature will contain a safety warning similar to the following that lists the chemicals the product may expose the user to: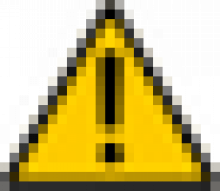 WARNING! This product can expose you to chemicals including Sulfur, Nickel Acetate, Chromium, Vanadium and Lead, which are known to the State of California to cause cancer, and Sulfur, Nickel Acetate, Chromium, Lead and Iodine, which are known to the State of California to cause birth defects or other reproductive harm. For more information go to www.P65Warnings.ca.gov